For 30 years, Custom Craftworks has been producing high-end, well-made, customized massage tables that meet the ergonomic needs of therapists and comfort requirements of clients. So what made custom cabinet and furniture maker Ron Tinsley, the founder of Custom Craftworks, take on such a challenge? It all started with an unusual request from his friend who happened to be a massage therapist: could Tinsley help craft a better massage table? One that was strong and stable but also catered to the comfort of both therapists and clients? Tinsley was up for the challenge.
The Challenge
By looking at other massage table models- typically the heavy, cumbersome tables and those unable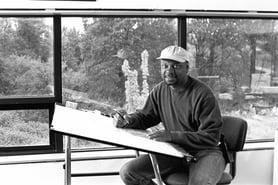 to withstand the rigors required during massage treatments, Tinsley did some re-engineering. His goal was to make a more solid, stable and comfortable table than any other table on the market. After working on this side project and successfully developing such a table, word had spread to the rest of the massage therapy community and Custom Craftworks was born.
Officially beginning in 1986, Custom Craftworks began carving out a niche for high-end, well-made, customized massage tables that met the ergonomic needs of therapists and comfort requirements of clients. Since then, the company has grown to become the third largest manufacturer of massage tables, chairs, equipment and accessories in the United States.
Our Hallmark
So what was the special ingredient to make Custom Craftworks so successful? Innovation. Innovation has continued to be the company's hallmark since Tinsley successfully helped his friend develop his first table. Through innovation, Custom Craftworks was the first in the industry to design and build custom tables with breast recesses, as well as its one-of-a-kind prenatal tables. But that's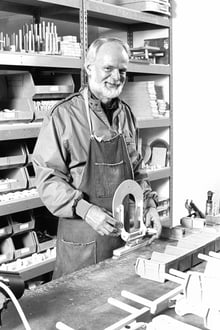 not all; very specific thought goes into every Custom Craftworks design, from the thickness of the wood to the choice of source materials that are both strong and flexible enough to accommodate all sizes and shapes. Table height, rounded corners and portability meet therapists' ergonomic needs. Upholstery and foam padding are carefully considered, down to the very seams, to ensure they are comfortable against a client's skin.
Our Commitment
Custom Craftworks has long held a commitment to environmental consciousness. Based in the wooded town of Eugene, Oregon, the company recycles everything it can, from wood scraps to sawdust and foam pieces to office supplies. These materials—which the industry often tosses as waste—are transformed into useful products such as particleboard, carpet padding and fresh reams of paper.
After being acquired by Pivotal Health Solutions in 2009, Custom Craftworks has maintained the commitment to environmental consciousness. This commitment to the environment goes into its products as well. From select birch to fast-growing poplar, wood sources are harvested from sustainable-yield forests to minimize the environmental footprint. Custom Craftworks' earth-friendly Earth-Cell foams are bio-based and include products like soy—as compared to petroleum-based polyurethane foams manufactured with chlorofluorocarbon (CFC) chemicals that can deplete the ozone layer. The company even uses water-based lacquers and finishes on its products to ensure fewer toxins come into contact with clients and the environment.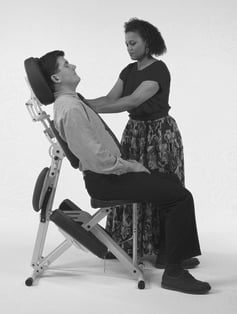 Our Products
Additionally, the company has always placed a high premium on its American-made products. These products were thoughtfully constructed based on the feedback of students and therapists in the massage and other fields. The beauty of these locally produced products is that they provide a high level of detail and customization as well as unparalleled customer service and rapid production and shipping.
After a growing customer base asked for the same professional details at a variety of price points, Custom Craftworks responded by working closely with overseas partners to develop its Solutions line. This series of portable massage tables has become a popular choice of students and new graduates. It offers both affordability and value and includes quality details such as rounded corners, dual-knob construction and adjustable face rests—even memory foam for client comfort.
Our Promise
As Custom Craftworks continues to grow and evolve, its philosophy and culture remain the same. After 30 years, exceptional product development, a company acquisition and continued quality of workmanship, innovation and longevity, Custom Craftworks is proud to be an industry leader of massage tables, chairs, equipment and accessories and will continue satisfying its customer base for years to come.

Originally founded in 1986, Custom Craftworks supports the vital work of professional manual therapists and educators in the massage therapy and holistic health fields by designing, building and sourcing the best-quality massage tables, chairs, equipment and accessories available. In 2009, the company was acquired by Pivotal Health Solutions based in Watertown, South Dakota.