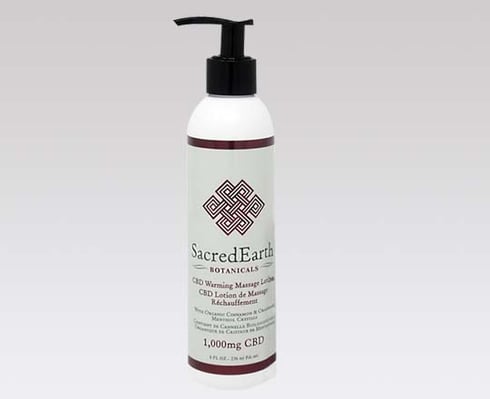 Sacred Earth Botanicals
CBD Warming Massage Lotion - 8 oz.
Starting at $

37
Inventory Status:
In Stock
Lead Time: 1 Week
*Shipping only available in US*
WHAT IS CBD?
CBD stands for cannabidiol. It is one of the many cannabinoids derived from the hemp plant. It works by supplementing the body's own production of endocannabinoids which help regulate many aspects of daily life like pain, mood, sleep and appetite. The CBD we use is derived from hemp plants grown in the western US. The plants are grown without pesticides and contain no GMOs. We use the purest form of CBD called CBD Isolate and it is lab tested for purity.