If you need assistance with an order or have an idea, question, or comment, let us know. We're here to help! Call us at 800-627-2387, or contact us by email using the online form below.
Important Facility Information
Due to the Coronavirus, we have temporarily closed our facility to the public. Please visit our website to review our products, or give us a call at 800-627-2387 for more information.
For product pick-up at our Springfield, OR location, we have a curbside option in place to minimize exposure for staff and the public. Please download full instructions here.
Curbside Instructions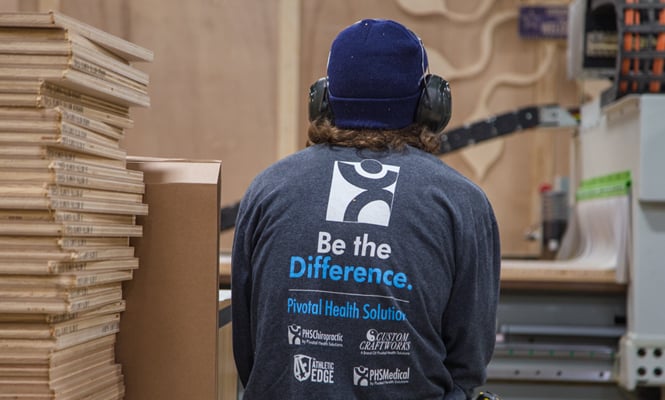 Sales Representative
Call: 800-627-2387 or (direct) 605-753-4835
Email: robinhartley@pivotalhealthsolutions.com
Warranty, Repairs & Manuals


Brenda Anderson or Julie Siem
Warranty & Service
Call: 800-743-7738
Email: service@pivotalhealthsolutions.com
or julie@pivotalhealthsolutions.com
Shipping

Ashley Croninger
Shipping Coordinator
Call: 800-743-7738 or (direct) 605-753-2899
Email: ashleyh@pivotalhealthsolutions.com
Office Hours
Mon. - Fri. 7 am - 4 pm PST
Address
Physical: 800 48th Street, Suite B, Springfield, OR 97478
Mail: 5729 Main Street #238, Springfield, OR 97478
Call: 800-627-2387
Fax: 541-345-4377
Email: sales@customcraftworks.com
Let's Talk
We are customer driven in all we do and strive to enhance your customer experience with us.
Request a Quote