Customer Reviews
See what our customers are saying about Custom Craftworks.
Your comments and insight are important to us. We appreciate your feedback because it helps us to evolve our products and services to better meet your needs.
Google Reviews | Facebook Reviews

The only tables I will buy in the future!! I have purchased 3 of the hands free models for my practice over the past couple years. The fact that you can raise and lower the table while standing anywhere around it is a big deal when your hands are always on the client. Since I have been using these tables, I have less fatigue, my back pain is gone and my clients comment on how professional they are! I also love it for elderly people getting on and off the table and also those in wheelchairs or with other disabilities. BEST tables you can buy!!
Heather Rowell, LBMT
Organic Touch NC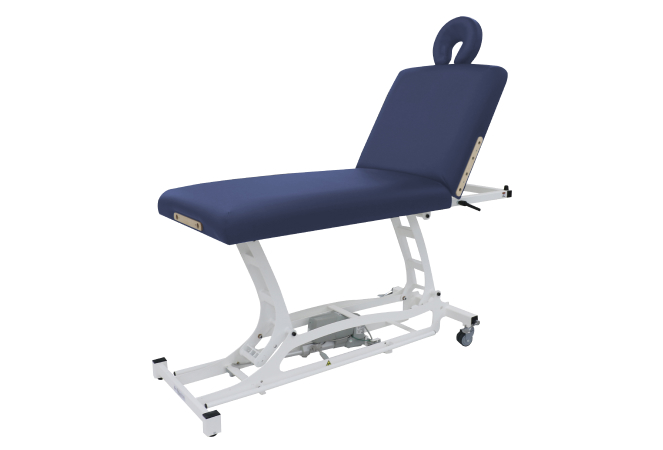 I bought a used 2005 Custom Craftworks Athena 26" Wide, Low table from a former therapist 5 years ago. It is by far the best portable table I have owned. I have used it at dozens of triathlons and road races not to mention more outcalls than I can remember. I show it off whenever possible and frequently bring it into the classroom to demonstrate how a low narrow table is often superior to the wider tables that are so common. The sturdy construction, heavy duty carrying bag with big roomy pockets and ease of transport I couldn't recommend it highly enough.
Hugh Bofenkamp
Massage Therapist

I have had my Athena table for 15 years and still love it so much! It is sturdy, extra wide with thick padding, and full of love. Just ordered some replacement knobs and I'm sure I'll be enjoying it for many years to come.
Katie Blooms

I am a career therapist. I have my original Custom Craftworks table from 1997 and still use it often. Recently, I purchased a replacement face rest and armrest for my table in my place of business. The wooden base face rest with adjustable head piece was the right investment. My clients love it and so do I.
Gina Lee Ciarlo

I ordered a face cradle for my 1997 Custom Craftworks table and it has worked out great. The fit and comfort are top-notch.
Mark Goetz

I've had my Alexander Technique table for a month now and I love it. After putting up with an OK massage table for 20 years, I am so happy to have this quality table that I expect to last the rest of my career.
Lauren Hill

I had my table within a week, and it is wonderful! The vinyl is soft, the padding is perfect. All latches work and the headrest is comfortable and easy to adjust.
Sharon Ann

My Athena massage table is now 25 years young, and it looks, feels and is just as comfortable to work with as it was brand new. Even now, my clients still sigh "AHHH" when they first lay on my table before their massage! Thank you, Custom Craftworks!
Charlene Andrewlavage