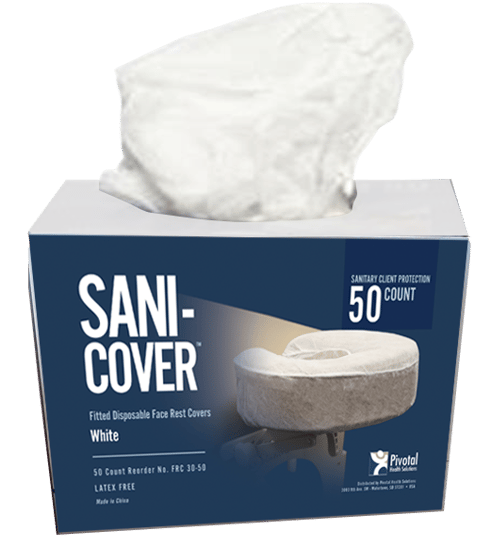 Write a Review
Garden of Massage
Rosemary Schliep on 3/23/22
"Service is always great! I have had the electric lift table for many years, and it is so helpful to my clients, as well as saving my body! Would recommend it to everyone!"
Massage Therapist
Sui Chi Wong on 3/23/22
"I love Custom Craftworks! I was only recently introduced to this brand - where have I been?! Because I realized my life long dream of becoming a massage therapist, I enrolled as a massage therapist student. There at the school, I was introduced to your wonderful line of products. I was so excited that I immediately purchased the business kit in the agate color. It is beautiful! Not only the color, but the quality of the material of the table, massage chair and stool. Yes, even the stool is very well made and comfy. Prior to purchasing, I was told that I should not buy kits because something is going to be cheaply made, but this is absolutely NOT the case. In my kit, I got a lot of goodies as well! I love the disposable headrest covers - great to know they exist and are so convenient. The bottle of Sacred Earth brand of massage lotion is awesome because it has no scent (but you can add scent and is wonderful with it as well), the glide and less to non-staining on linens. I will be reordering. Needless to say, I am a very happy Custom Craftworks customer for life!"
Sani-Cover Fitted Disposable Face Rest Covers
Starting at $

19
Inventory Status:
In Stock
Lead Time: 1 Week
Combine the convenience of disposability with a comfortable feel in our crescent-shaped Sani-Covers®. These disposable face cradle covers are used to protect the vinyl and the client's face from germs and bacteria (one time use only). Sani-Covers® are made from a 30 GSM cotton-polyester blend. Latex Free. Our convenient dispenser box of 50 face rest covers is ideal for studio use, events, and massage practices.
Standard Features:
Fitted Dimensions: 12.5"L x 10"W x 3" H
Box Dimensions: 8"L x 7.25"W x 5" H
Made from soft 30 gsm fabric
Clients will love the soft cottony feel
Provides comfortable, sanitary, & disposable barrier for your clients
Easy changeover between clients
The custom-fit design ensures no movement or sticking to your client's face
Latex Free
Color: White