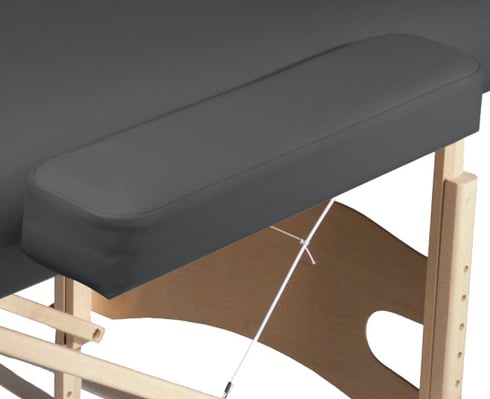 Classic Series
Sliding Side Arm Extensions
Starting at $

135
Inventory Status:
In Stock
Lead Time: 1 Week
Bring flexible width to your Custom Craftworks flat or basic table with our Classic Series Sliding Side Arm Extensions. They add a full 8" of torso width and also smoothly slide 3" up or down so you can customize the shape of the table to fit each individual client. The easy-to-use, removable extensions are crafted of the same soft vinyl that's on your Classic Series table.
Please note: For use only with tables with existing side arm holes. for adding width to tables without side arm holes, see our bolster side arm extensions. For prenatal or Hawaiian tables, the extensions may only be used on the table's foot end.
For Lift Back/Deluxe tables, please see our Classic Series Swivel Side Arm Supports.
Standard Features:
Dimensions: 18.5"L x 4.5"W x 3"H (each)
1 Year Limited Warranty
Weight: 1.6 lbs. (each)