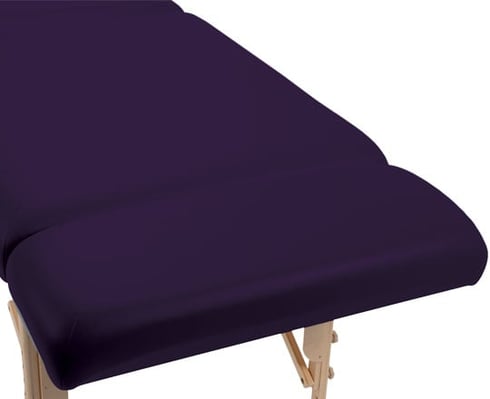 Classic Series
Table Foot Extender
Starting at $

117
Inventory Status:
In Stock
Lead Time: 1 Week
Available in a 28" width and a 30" width, our Classic Series Table Foot Extender adds 10" of beautiful length to your Custom Craftworks Classic Series table and is handcrafted in Springfield, OR. The 3" Foam system will line up nicely with your current table.
This base only fits tables where accessory ports are 9" apart including the Athena, Omni, Feldenkrais, Elegance, Elegance Pro, Majestic, McKenzie and Hands Free.
To ensure proper fit: Start at the foot of your massage table and measure the distance from the center of the left hole to the center of the right hole. Please call us if you need additional assistance.
Standard Features:
Dimensions: 10"L x 28" or 30"W x 3"H
1 Year Limited Warranty
Weight: 4.8 lbs.