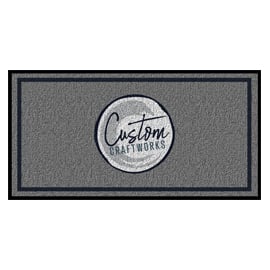 Logo Rugs
Starting at $

376
Inventory Status:
Product Customization Required
Lead Time: 4 Weeks
Product requires customization
Logo Rugs add the perfect finishing touch to any indoor facility. The rug is constructed with static dissipative 100% nylon carpet bonded to 100% premium rubber for superior grease and oil resistance for years of worry-free service.
Standard Features:
Indoor applications only
Permanently printed, plush nylon surface
100% Nitrile rubber backing for slip/skid resistance
Fully launderable
Choose from 150 colors (up to 25 colors per rug)
Sizes Available:
Logo Rug 2x3 (24"x35")
Logo Rug 3x4 (35"x47")
Logo Rug 3x5 (35"x59")
Logo Rug 3x10 (35"x119")
Logo Rug 4x6 (45"x69")
Logo Rug 4x8 (45"x95")
Logo Rug 5x8 (58"x95")
Logo Rug 5x10 (58"x119")
Logo Rug 6x10 (68"x119")
Logo Rug 6x12 (68"x143")
Note: The size listed is an approximation. Mats may shrink 3-5% during manufacturing. We cannot guarantee exact sizes. Custom size logo rugs are available in widths of 3' (35"), 4' (45"), 5' (58") or 6' (68") widths and up to 40'.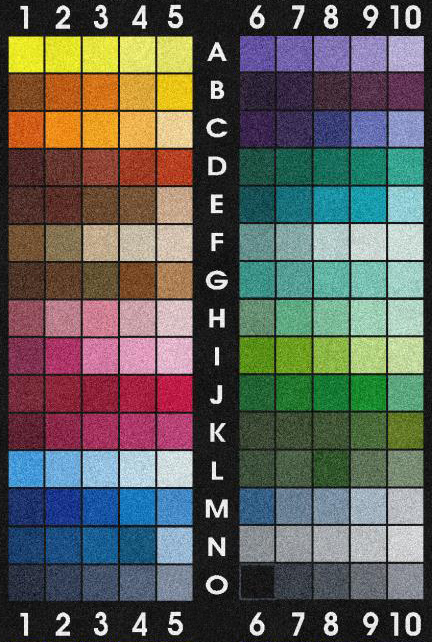 Note: Mockups are created with the standard colors. We can match closely to PMS colors at no additional charge. EXACT PMS matches require a one time additional fee.