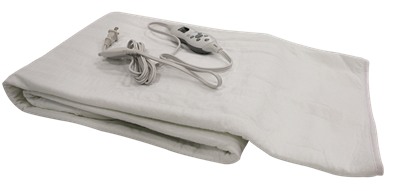 Write a Review
Pro Lift Back Electric Table
Jennifer Kelly Bollinger on 3/23/22
We just purchased our third pro lift back electric table, and can't say enough good things about them. New practitioners, don't cheat yourself with a cheap table, I wish we had bought these years ago. We have a busy chiropractic and acupuncture practice, and use these tables mainly for acupuncture. We love the 33 inch table width option, it accommodates our larger clients instead of using the arm extensions which get inevitably sat on and break (note a massage practitioner might not like having to reach further with the 33 in). To be able to adjust the lift back by millimeters with your fingers is awesome and so easy. Clients can be flat or seated or anywhere in between. And being able to adjust the entire table height by stepping on a foot peddle is priceless as a long time practitioner that spends hours daily standing over patients. Our older, height challenged, disabled, wheelchair bound clients appreciate being able to get on and off the table with safety and ease. Our oldest table is now 3 years and we've had no issues. No peeling leather or table squeaks. The tables are very comfortable , we added a heated pad on ours that clients love, and the pad works fine with the lift back table adjustments. I would never buy another table brand, and highly recommend the quality, durability and reliability of Custom Craftworks tables. And the customer service is excellent . Thank you for making my life/work a little easier Custom Craftworks.
Deluxe Electric Warmer Pad
Starting at $

60
Inventory Status:
In Stock
Lead Time: 1 Week
Keep comfortably warm with the Deluxe Electric Warmer Pad. The warming pad includes a timer to shut off power on time, a variable heat setting source, and elastic straps to secure the warmer pad to tables. Warming pad is safe for upholstery, pillows, and coverings.
Standard Features:
73"L x 29.5"W x 0.25"H
White warmer pad
10 heat settings ranging from 98.6-140° F
8 Auto-Off timer settings
Power cord measures 2' from the warmer pad to the control and 6' from the control to the outlet
Elastic straps to secure to tables
Programmable timer for up to 10 hours of heating