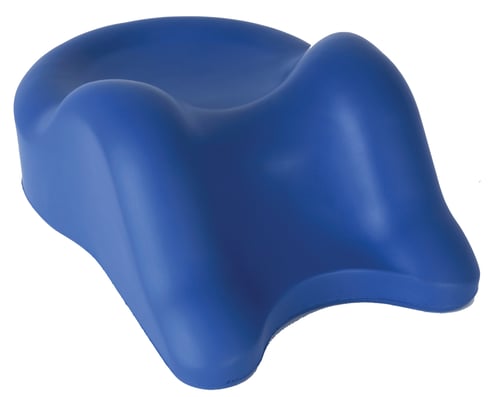 Write a Review
5 Stars!
Gwen Miller on 4/3/23
This is the most comfortable head and neck support I have ever used. I recommend it to all my clients and students and love it so much that I featured it in my book, Safe Movement for All Spines. It fits perfectly on a Pilates Reformer headrest and is far superior for head and neck support than lifting the headrest up for most folks. Highly recommend for anyone living with neck issues or forward-head posture needing support when lying on the back. I also use it flat-side up for side-lying head support when exercising! Much more comfortable than a yoga block under the head!
Omni Cervical Relief Pillow
Starting at $

69
Inventory Status:
In Stock
Lead Time: 1 Week
The OMNI Cervical Relief Pillow™ uses an ergonomically contoured design to comfortably "cradle" the head and neck, allowing total relaxation of neck, shoulder and back muscles. It's an amazing experience in mind and body relaxation.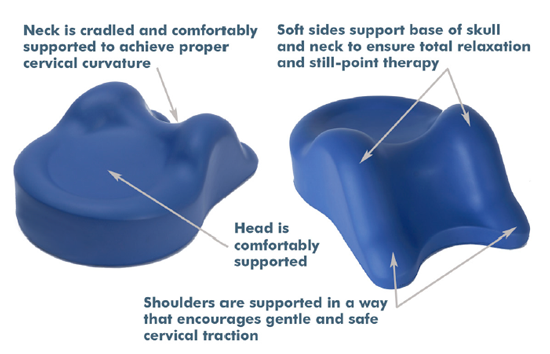 Improper cervical curvature is one of the leading causes of headaches. Use the OMNI pillow for minutes a day to help restore proper cervical curvature and release yourself from neck pain and headaches.
Relaxes neck, shoulder and back tension
Helps restore natural cervical curvature
Comfortable and effective tractioning device
Great for relaxation, relief from tension headaches and neck pain
Dimensions:
Overall Height - Top to Bottom: 13"
Overall Width - Side to Side: 9.5"
Overall Thickness: 5"

Made of foam with a latex-free cover (no CFCs).
Density: 3.4 lbs./cu. ft.
Patent No. D552,244