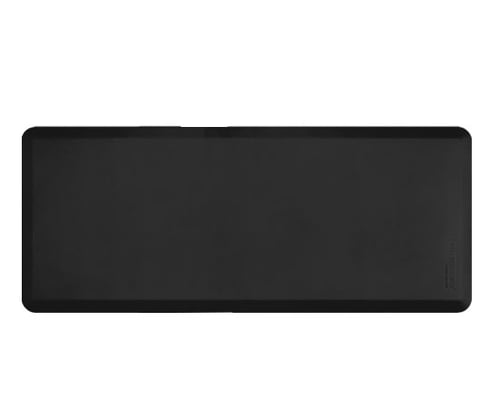 Smart Step FitnessMat
Starting at $

194
Inventory Status:
Product Customization Required
Lead Time: 8 Weeks
WellnessMats FitnessMat is the ultimate workout tool for comfort, support, cleanliness, and durability. With their 100% polyurethane construction, FitnessMats are uniquely comfortable and suspend body weight, reducing the impact on joints during exercise. We are the leaders in supporting "A Healthy Way of Life®" while never compromising the integrity and values of your fitness routine.
Unmatched Comfort and Support
Beveled Edges Will Never Curl
Will Not Separate, Bubble, or Delaminate
99.99% Anti-Microbial
5/8" One-piece Polyurethane Construction
10-Year Manufacturer's Warranty
Proudly Made in the USA
FitnessMat Collection:
FIT4WMR - FitnessMat 48" (48"L x 26"W x .625"H)
FIT6WMR - FitnessMat 72" (72"L x 30"W x .625"H)
Logo Options:
MAT-LOGO-1010 - Full Color Logo 10" x 10" in Upper Left Corner
MAT-LOGO-1414 - Full Color Logo 14" x 14" in Center of Mat
*If ordering a logo, please contact Customer Service to complete your order. Vector file required. Common types of vector graphics include Adobe Illustrator, PDF, and EPS files.