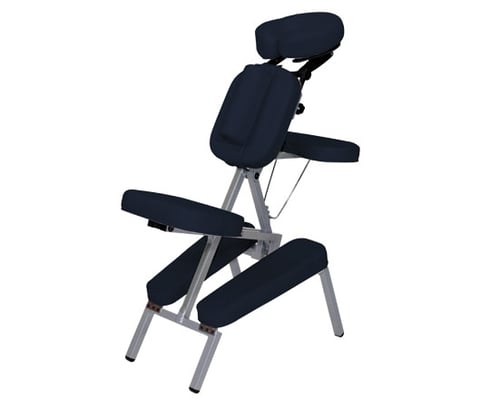 Write a Review
Simply Phenomenal!
Kimberly Benito on 6/13/22
Simply Phenomenal!
Massage Therapist 13
Kaye Q on 3/23/22
Hi I just received my massage chair today(bought through Massagewarehouse). I love it! I do corporate massage and will be starting to have massage parties where I can introduce massage work to more people.
Solutions Series
Melody Portable Massage Chair
Starting at $

305
Inventory Status:
In Stock
Lead Time: 1 Week
If you plan to purchase more than one table, please contact Custom Craftworks at 800-627-2387 to calculate the best shipping rates.
The Melody Massage Chair is ergonomically designed to offer maximum comfort to both client and practitioner. Sets up in seconds and folds compactly for easy transport and storage. The flexibility of arm height and angle adjustments, an adjustable chest pad, removable sternum pad, adjustable headrest and seat height and angle adjustments help match your working height and fit your client perfectly. The Melody Massage Chair includes a carry case with strap, adjustable chest pad, removable sternum pad, eyewear/jewelry pouch, and 2" fire retardant foam.
Standard Features:
Load Capacity: 300 lbs.
17.5"W x 50"L x 44.5"H
Table weight: 18 lbs.
Seat height and angle adjustments
Adjustable chest pad
Adjustable head rest
Arm height and angle adjustments
Removable sternum pillow
Add On Options
Add Face Rest Covers
Add on optional disposable Sani-Covers or flannel face rest covers.